Bezmaksas Hostings eLATVIA Data Center
1. State-of-the-Art Data Center
All clients' web sites will have the chance to be hosted on our co-located servers in data center - LambdaNet, Kiel, Germany. The datacenter is well-known for being part of the connecting internet backbones between Europe and North America. With its large number of private peerings this data center is providing fast access to all fundamental Internet networks in-between Europe and North America. Along with its strategic location it has protection against variety of intrusions - redundant power supply, modern air conditioning system, fire protection system and round-the-clock network monitoring.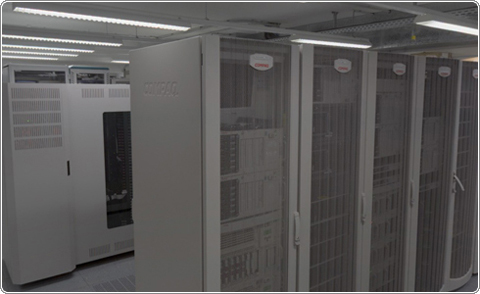 Darbu sācis mūsu jaunais bezmaksas hostinga serveris. Izvietojiet savas web lapas pilnīgi par brīvu. Ja jums ir savs domēns - hostings pie mums tam būz bezmaksas. Iespējams pievienoties un ielādēt failus caur FTP vai izmantojot kontroles paneļa failu menedžeri. Visiem lietotājiem aktivizēts PHP, MySQL, CGi, Lapu statistika, e-pasta kastītes ar @tavs-domēns.lv un tas viss par brīvu un BEZ nekādām uzmācīgān reklāmām vai hostera baneriem. Izveidojiet savu mājas lapa par brīvu.
Par Bezmaksas Hostingu.