Contact Us
Tehniskais Atbalsts
Lai atrisinātu tehniskā atbalsta jautājumus, lūdzu pieslēdzieties kontrolpanelim, un nospiediet pogu [Atbalsta Centrs] -> [Atbalsta Pieprasījums] aka Trouble Tickets, tādejādi jums tiks nodrošināts visātrākais ar bezmaksas hostingu saistītās problēmas risinājums.
Noderīgas bezmaksas programmas kas var noderēt hostingam, un ikdienas darbam un izklaidei:
Interneta pārlūkprogrammas
Programmas darbam ar Internetu un websaitu skatīšanai.
FTP failu pārraides klienti
Programmas failu lejup- un augšuplādei no/uz bezmaksas hostinga servera.
Labākasi teksta redaktors
Ērtam darbam, ar TXT, html, PHP un jebkuru citu mājaslapas kodu.
Bezmaksas programma PDF-failu lasīšanai
Pasta klienti
Programmas darbam ar e-pastu.
For technical support issues, please use the trouble ticket system in your hosting account to ensure faster and proper response from our dedicated support team.
Sales Team
For information concerning
bezmaksas hostings
and our prices for paid hosting and payment methods, call sales team on the phone numbers below or fill out the form below.
New York Sales Team
On business days:
8:30 AM - 16:30 PM EST
Phone:+1 (347) 223 5853
London Sales Team
On business days:
7:30 AM - 5:30 PM GMT
Phone:+44 20 8 1234 790

Note: Use the contact form below only if you are not already a member of our network. If you have a web hosting or other service with us, please file a trouble ticket to support from your control panel!
If you already have services with us:

For sales help and assistance, call us over the phone or send us an email. Visit here our sales area.

For technical support and releated technical troubles visit our dedicated support team area.

For abuse, fill out the form on the left. Reports without callback number or fake email address won't be served.
Free Web Hosting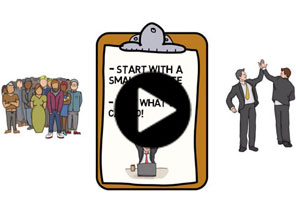 Free to use as long as you want
Perfect for small websites
Able to upgrade at any time
No annoying ads
Darbu sācis mūsu jaunais bezmaksas hostinga serveris. Izvietojiet savas web lapas pilnīgi par brīvu. Ja jums ir savs domēns - hostings pie mums tam būz bezmaksas. Iespējams pievienoties un ielādēt failus caur FTP vai izmantojot kontroles paneļa failu menedžeri. Visiem lietotājiem aktivizēts PHP, MySQL, CGi, Lapu statistika, e-pasta kastītes ar @tavs-domēns.lv un tas viss par brīvu un BEZ nekādām uzmācīgān reklāmām vai hostera baneriem. Izveidojiet savu mājas lapa par brīvu.
Par Bezmaksas Hostingu.