Members Login
Log in to your Web Hosting, Domain Names, SSL or VPS Control Panel below:
Login
Note: By logging in, you'll get a temporary "cookie" which will remember your Username while your browser is open. If there is no activity for 1 hour or you close your browser, the cookie will expire and you will need to log in again.
Data Center Tour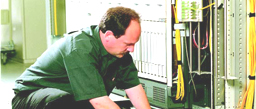 Strategic Location
Clustered Platform
24 / 7 Monitoring
Top of the Line Hardware
UPS / Diesel Generator
Our servers are strategically collocated in LambdaNet, Kiel, Germany. It is well know as part of the connecting internet backbones between Europe and North America.
Darbu sācis mūsu jaunais bezmaksas hostinga serveris. Izvietojiet savas web lapas pilnīgi par brīvu. Ja jums ir savs domēns - hostings pie mums tam būz bezmaksas. Iespējams pievienoties un ielādēt failus caur FTP vai izmantojot kontroles paneļa failu menedžeri. Visiem lietotājiem aktivizēts PHP, MySQL, CGi, Lapu statistika, e-pasta kastītes ar @tavs-domēns.lv un tas viss par brīvu un BEZ nekādām uzmācīgān reklāmām vai hostera baneriem. Izveidojiet savu mājas lapa par brīvu.
Par Bezmaksas Hostingu.